We go through fire with you! 2 strong partners
TRIWO Firetraining and training@cer are pooling their extensive training capabilities and expertise with immediate effect. From September 2022, we will offer you the complete package of firefighting training at the Zweibrücken site. You have the choice: GAS and/or WOOD. With the mobile, solid-fuel-fired system of C E R GmbH, we also train directly at your site. Be curious about our new training catalog 2022/2023. Because we can do more than just firefighting.

Welcome to TRIWO Fire Training Zweibrücken
Our gas-powered training facility enables the versatile and individual simulation of different deployment scenarios and is therefore the ideal facility for training teams from very different areas under the most realistic conditions possible.It is also perfect for general and advanced training sessions. Our certified team of trainers have many years of experience in fire brigade work and always starts with practical exercises where the participants can learn the most.
In addition, we have a very good infrastructure: modern seminar rooms in the nearby TRIWO conference and event center, which are used for theory seminars, clean changing areas, catering service and a health-friendly black, gray and white concept are just a few examples of our outstanding facilities.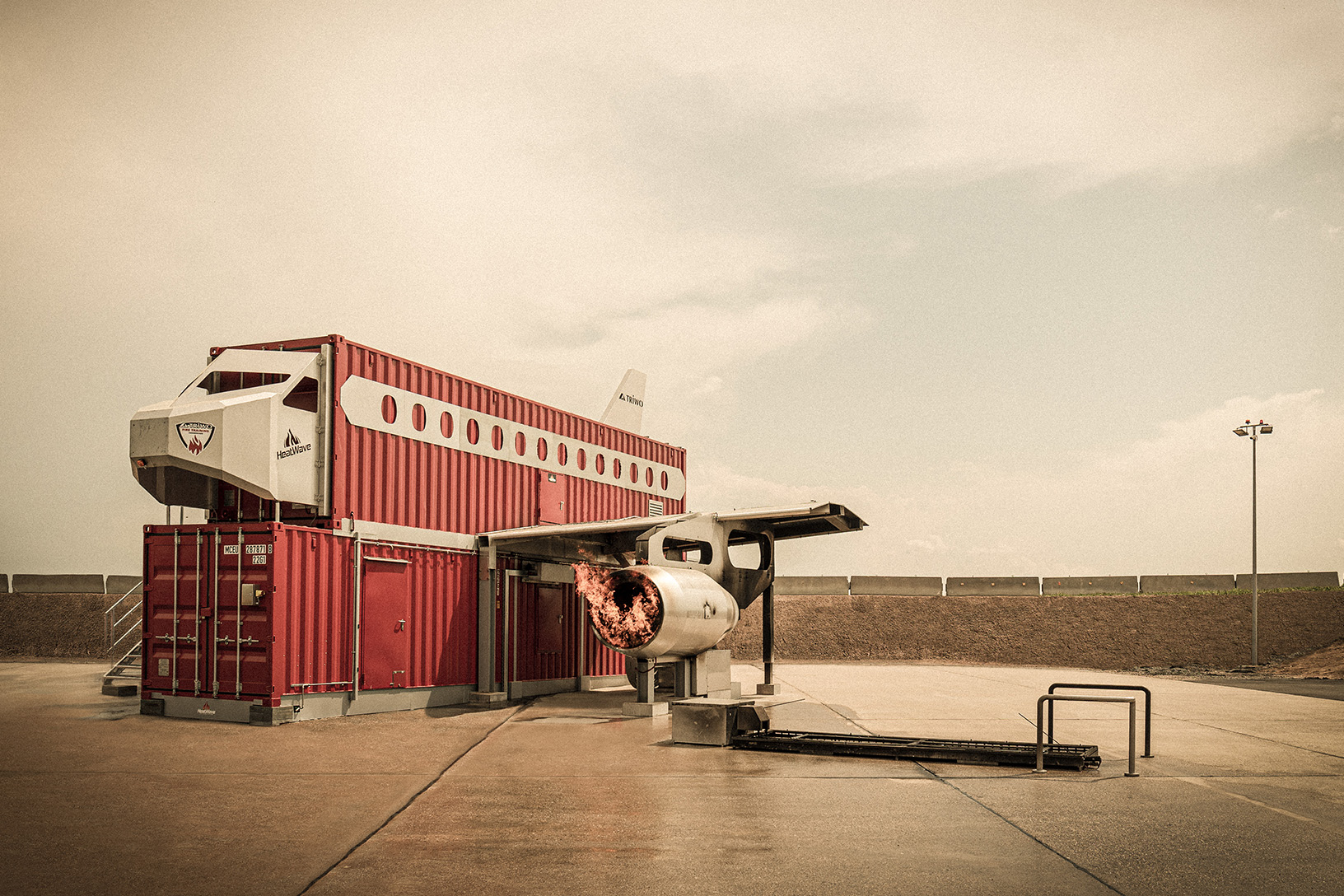 Versatile application scenarios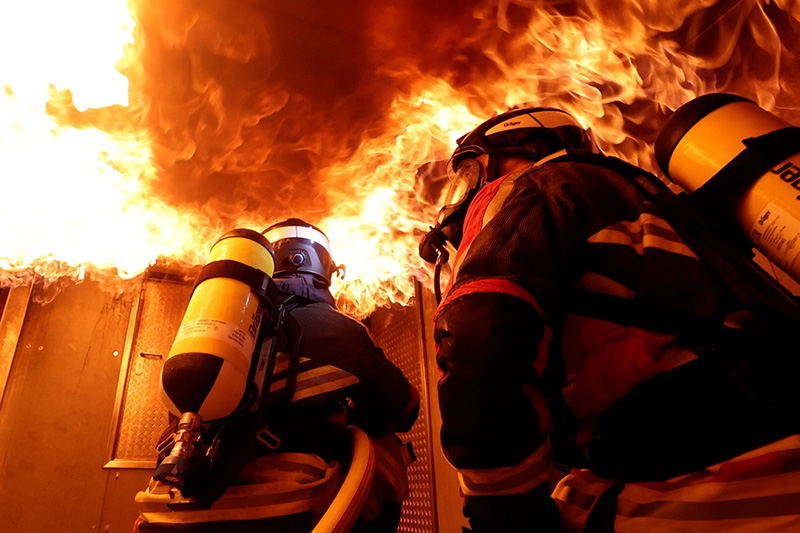 Our training facility is set up in such a way that various application scenarios can be presented. The fire spots can, for example, be positioned differently and attached or dismantled in several places (ladders, stairs or ramps). In addition to classic firefighting operations (structural firefighting), aircraft crew trainings (Fire & Smoke), Aircraft rescue and firefighting (ARFF) trainings and individual trainings can also be designed and carried out. The extensive plant area allows the inclusion of large emergency vehicles. The infrastructure, such as our seminar rooms, but also our team of trainers can be included or as required, and the system can be used to train all types of teams.
Health protection
Our plant is gas-powered, which significantly reduces pollution. We also work with a well thought-out black, gray and white concept. Read more here
Course of the trainings (video)
We have produced a video for you, which documents the course of a training with us and gives you an idea of what such a training with us looks like. To the video